Definition: drift·wood (drftwd) n. Wood floating in or washed up by a body of water.
Some actually have the nerve to say that driftwood is a form of "marine debris or tidewrack". I guess that I've got a thing for marine debris! LOL! I have fond memories of collecting driftwood with my mother along the shores of the Northern California beaches as a young child. She had a thing for debris too ;o)
We have various pieces of driftwood out on the back deck which we are letting the rain clean and sun bleach. When they are properly cleaned we'll find just the right use for them. Since living at the beach we are much more selective about the pieces we bring home. David has a piece which looks like a wooden club that it currently being cleansed outside...I'm not sure what his fascination is with the "club" look (getting in touch with his inner caveman, perhaps?) but he loves it, so we'll find a place for it.
We finally hung this fabulous piece (shown below) in our newly decorated living room (more info coming soon). Depending on the direction you look at the driftwood, it can look like a propeller, the head of a bird, dinosaur or just some cool piece of wood with a naturally made hole in it. Any way you look at it, we love it!
A favorite piece of driftwood hangs on the wall in our beach cottage.
In some waterfront areas, driftwood is a major nuisance; however we like to look at the bright side...the driftwood provides shelter and food for birds, fish and other aquatic species as it floats in the ocean as well as nesting areas along the shore. This lovely bald eagle uses driftwood for a perch.
 

Some talented artisans use driftwood to create sculptures, such as this horse; which is displayed in England.
 
Sculpture of a horse by artist Heather Jansch, made from driftwood. Eden Project, Cornwall, England
These hand crafted driftwood egrets are created by a Long Island folk artist and are currently available for purchase at
White Flower Farmhouse
.
Driftwood Egret
Karen Miller©
creates these elegant Seahorses; which are handmade from the finest driftwood. Each Seahorse has it's own personality and name as no two are ever the same.
Our friends at
Coastal Nest
drilled holes in a variety of driftwood pieces to create this fun hanging. I think that this may be a great project to try, don't you?
How about adding some new flair to old finds? Driftwood on top of this beachy hall tree is dreamy. The weather-worn paint in combination with the driftwood sets a laid back feel to welcome guests.

Photo: Dominique Vorillon
Home by Sunset
featured this Driftwood coat rack how-to and we think it's divine! Wouldn't that be cute in your beach cottage?
Driftwood becomes a beach home's coat rack
Of course, we ALL love the popular
driftwood sailboats
!
Roost© repurposes found wood into rustic vase stands. Each driftwood base holds recycled glass tubes perfect for single stems.
A California living room with a contemporary Driftwood Coffee Table makes a bold statement. It pays tribute to the beach lifestyle with its design.
So....are you a lover of driftwood too?
How do you use it in your beach home?
Note:
Please make sure that you follow any posted signs regarding collection of driftwood. Due to erosion and such, it is not allowed to collect driftwood on some beaches.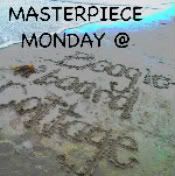 Today's coastal article brought to you by...